Come into my studio a minute, and see a tutorial how to sew the white, black, and gray ruffled purse

The ruffle is constructed of 2" squares of knit fabric.
Cut the 2" squares using traditional pinking shears to create zig-zag edge. A rotary cutting zig-zag blade speeds up the process, cutting multiple layers quickly.
Each square is folded in half to form a triangle.
Each triangle sits one in front of the other,
There are 3 rows of stitched triangles.
Sewing 3 lines of stitches on the foundation fabric strip.
Watch the next photos and see how the ruffle is done.
Place first triangle on first line of stitching.
The point of triangle is facing you.
Sew 3 stitches into 1st triangle and stop.
Place
next triangle, and sew through 1st triangle,
and 3 more stitches into the 2nd triangle, and stop.
Place 3 triangle in front of 2nd triangle.
Note the placement of the triangle
is always slightly under the front
Continue sewing triangles the full length
of the fabric foundation strip.
To the right is a finished strip with
3 rows of triangles sewn to fabric strip.
(ruffle opened to show you
stitching line)
The Ruff purse has beautiful interior fabric
with matching swivel key fob.
This roomy interior has 4 stacked drop pockets.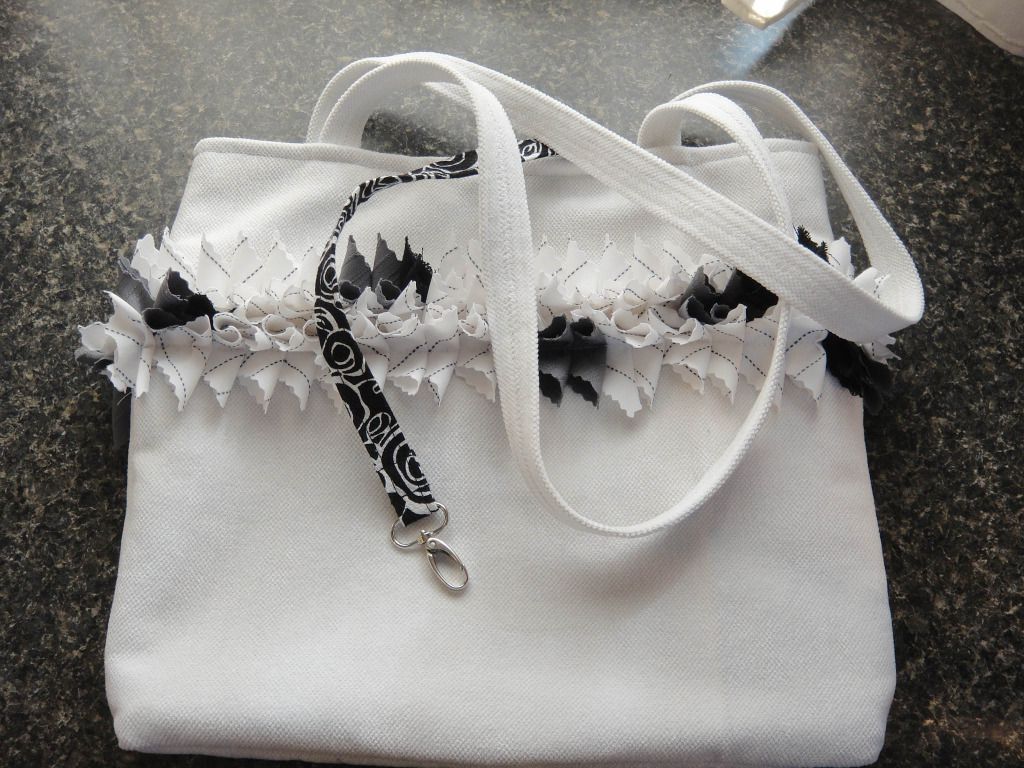 I was inspired to create The Ruff Purse after seeing this portrait of Queen Elizabeth painted in 1575, by Darnley
I hope you enjoyed this mini-tutorial.
There will be many tutorials to follow this one,
and lots of photos of my studio
Mill Street Studio - Scandinavia
(that would be Scandinavia, WI)
Help me spread the word--about my
little blooming business of
designer purses and travel totes.